What occasions can PVC coated barbed wire adapt to?
Views:8 Author:Site Editor Publish Time: 2020-04-29 Origin:Site Inquire
Since the PVC coated barbed wire is adaptive on a few occasions, here are general uses in suitable fields. It is a type of modern security fencing materials produced with high-tensile wires. PVC coated means the wire covered with vinyl. The PVC layer not only has a positive influence on the strength and toughness of the material, but also reduces the risk of rust. It also can decrease the wear between layers when operating.
The PVC coated wire can be mounted to accomplish the result of scaring and stopping to the aggressive perimeter intruders, with piecing and cutting razor blades installed at the top of the wall, also the unique designs making climbing and touching particularly difficult. The wire and strip are galvanized to resist corrosion.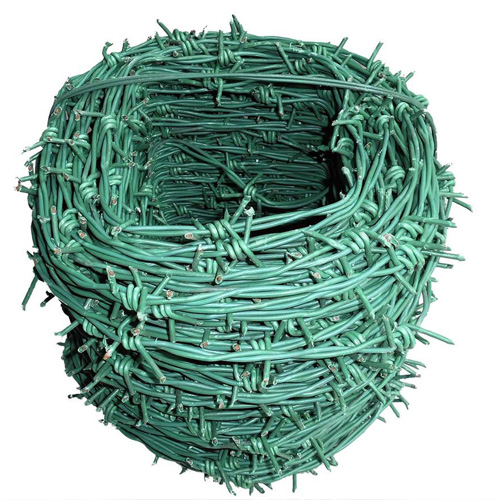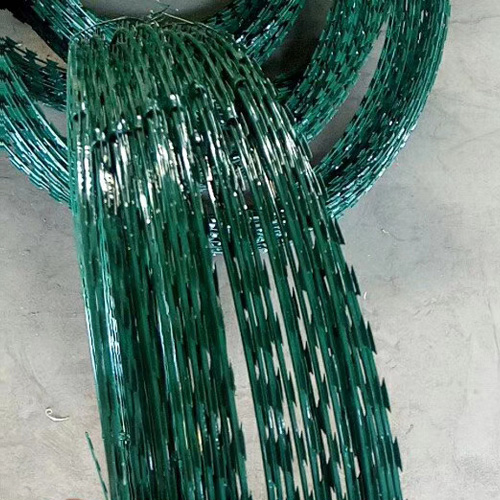 Then I would like to talk more about the suitable occasions where PVC coated barbed wires apply to. It is widely utilized for security fencing. Barbed wire is used to build security fencing for livestock, private areas, industrial fields, warehouse or sensitive sites. What's the most important is to be adopted as the material of construct barrier in military fortifications. We can supply not one type of barbed wires, but several kinds of PVC coated wires for security and protection. As regard to the variety of the product provided, we sincerely welcomes every inquire about the PVC coated barbed wire products.