Press-lock Steel Grating is manufactured by stainless or mild steel of certain sizes via the processing of grooving, lock-pressure, welding, finishing and other treatment. Industrial bar gratings can be actually produced from copper, aluminum and other materials, while galvanized steel grating is the generally used one owing to its economic cost and good performance.
The press-lock steel grating is an excellent choice for steel platforms in airports. Grating with a thick load bearing bars with a pitch of 30 mm and traverse bars at 50 mm or 100 mm is the proper one.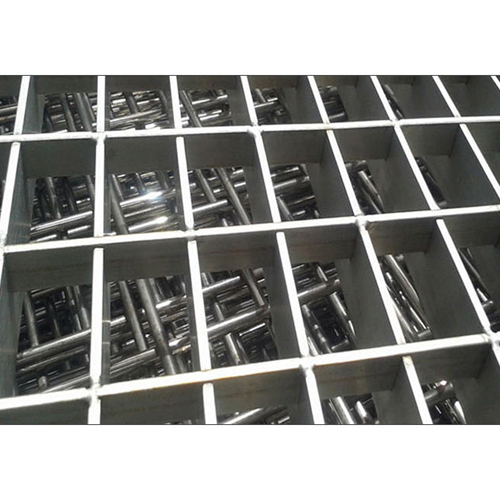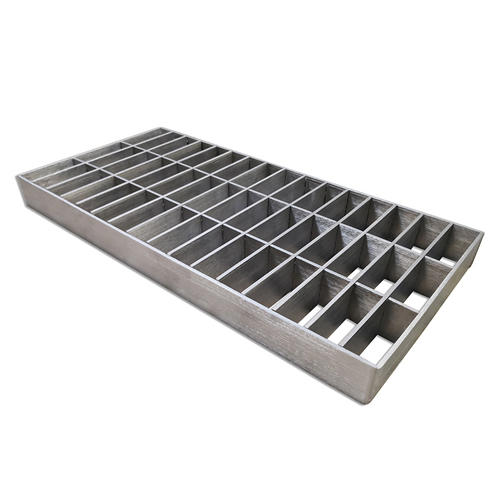 Specification:
Material: Mild carbon steel offers an economical, high strength for usage in most industrial and commercial applications.
Surface treatment: Hot Dip Galvanizing can give a hygienic and clean maintenance free bright finish to the press-lock steel grating.
Surface type: We can provide not only a standard plain surface, but also a serrated surface.
Bearing bar type: Apart from the plain bearing bar, there are also the serrated bearing bar.
Features:
Cost-efficient production.
Press-lock steel gratings are easy to install.
Resistance welded production for rugged and one-piece constructed structure.
Suitable to various applications.
Application:
Steel anti slip grating can be utilized in walkway flooring, catwalk, mezzanines, decking, stair tread, fencing, ramps, dock, trench cover, and drainage pit cover.
Moreover, it can suit to maintenance platform, pedestrian, crowded pedestrian, factory, workshop, motor rooms, trolley channel, heavy loading area, boiler equipment and heavy equipment area.