Popular styles for Expaned metal corner bead
Views:7 Author:Site Editor Publish Time: 2020-06-05 Origin:Site Inquire
Expanded corner beads is also be called diamond mesh corner beads.
It is popularly made of expanded metal sheets. It has an opening pattern of diamond mesh.
Expanded diamond mesh corner bead serves as a plastering stop to ensure a neat finish.
The expanded beads are easily installed using standard industry practice.
Plaster keys near solid nose provide reinforcement. It needed most to ensure straight corners.
we offer this product in both galvanized steel and zinc plating for your choice.
The expanded flange grounds can be 3/8", 1/2", 5/8", or 3/4" (1", 1-1/8", 1-1/4" and 1-1/2").
Angle Bead Materials: Galvanized Steel, Aluminum, Stainless Steel, Zinc (99% pure zinc) Alloy.
Wing Size: 30 mm, 40 mm, 50 mm, 60 mm, 70 mm.
Length: 1 m - 2.85 m.
Type-1:
| | |
| --- | --- |
| Material | Galvanized |
| Thickness | 0.4mm |
| Width | 50*50mm |
| Length | 2m-3m |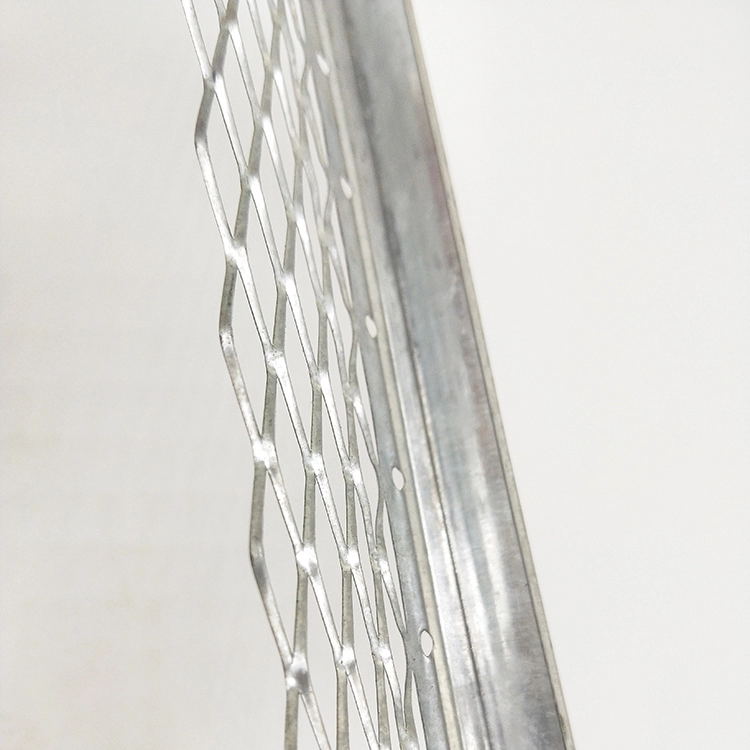 Type-2:
| | |
| --- | --- |
| Material | Galvanized |
| Thickness | 0.4mm |
| Width | 6cm*1.3cm |
| Length | 1m-3m |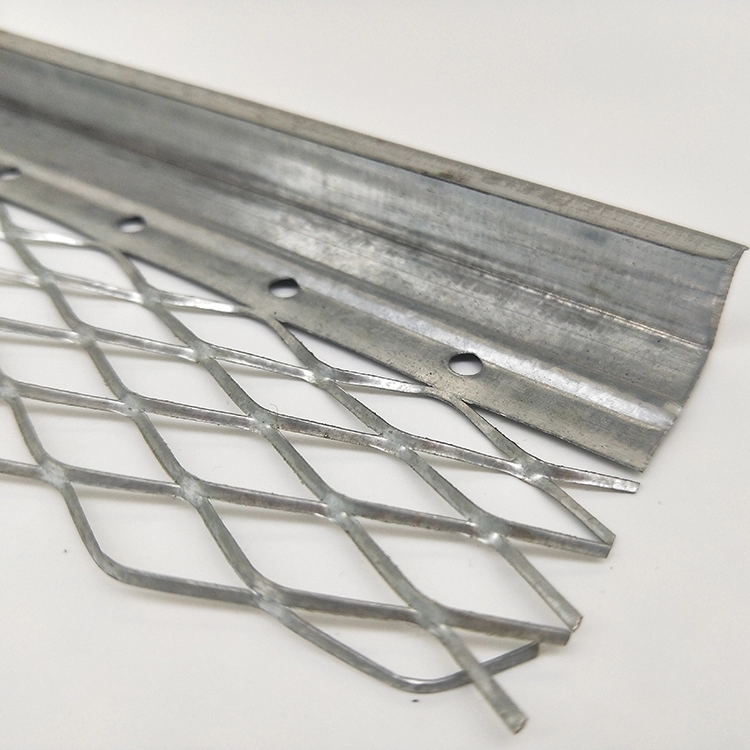 Type-3:
| | |
| --- | --- |
| Material | Galvanized |
| Thickness | 0.5mm |
| Width | 8.8cm |
| Length | 1m-3m |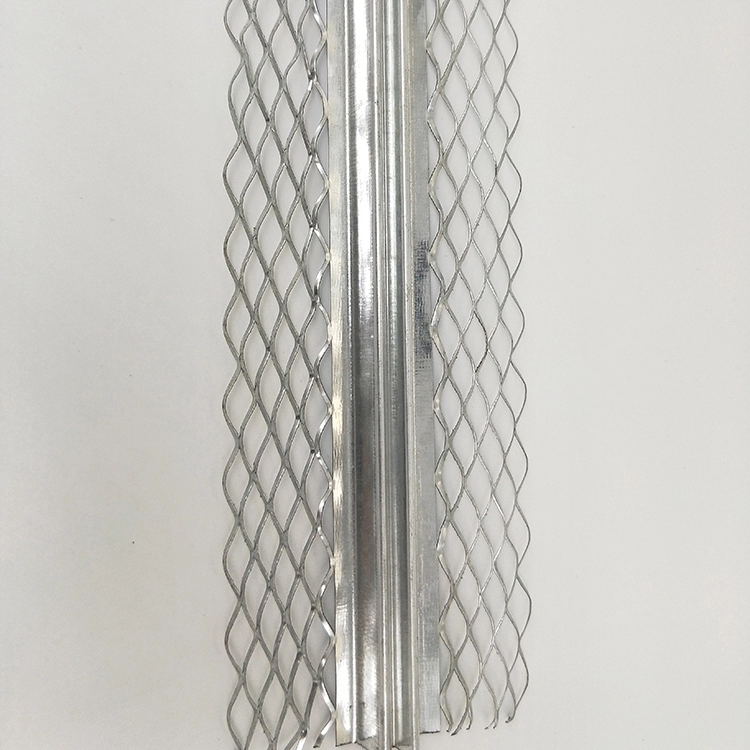 Contact information:
Phone: +8613022297373 / +8615531871973
E-mail: jenny@wjmetalmesh.com
Whatsapp: +8613022297373 / +8615531871973