Learn about Hexagonal Gabion Mesh
Views:15 Author:Site Editor Publish Time: 2020-07-03 Origin:Site Inquire
Hexagonal gabion mesh is a type of double twisted, hexagonal woven wire mesh. The wire used to manufacture the gabion baskets is fabricated from high quality tensile, heavily galvanized steel, which is also available with an extruded PVC coating for additional corrosion protection, when required by the application.
The double twist of the woven wire mesh offers integrity, strength and continuity to the structure by adding a non-raveling affect that prevents any accidental damage from spreading. The quality of the iron wire is utilized for the mesh, selvedge wire and lacing wire is one of the key factors in the long term performance of the hexagonal gabion mesh.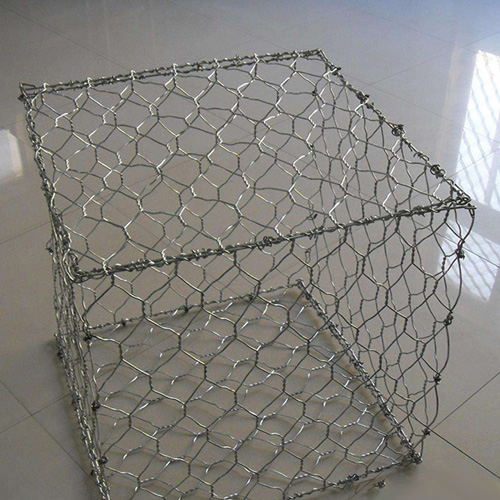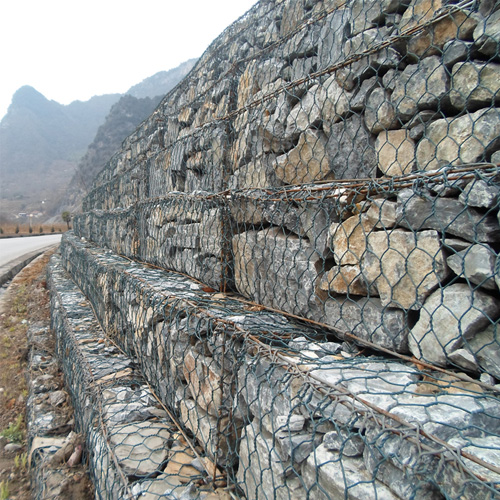 Our gabions are manufactured from high quality steel wire woven into double twist hexagonal gabion meshes to give both mechanical strength and prevent unravelling. Gabion box and basket are multiple twisted hexagon-ally woven galvanized or PVC coated steel wire mesh compartmented baskets with a rectangular box shape.
The steel wire from is strictly controlled and conforms to ASTM 975 or EN/BS 1052:1980 for tensile strength and galvanization. The compartments are of equal dimension and are constituted by internal diaphragms.
The compartment is full with natural stones and the diaphragms guarantee minimum stone migration within the basket made of hexagonal gabion. Thus it supply even distribution of the stone even in abnormal situations, and adding strength to the container to help retain its rectangular shape during the filling operation.