How to install chain link fences ?
Views:4 Author:Site Editor Publish Time: 2020-08-04 Origin:Site Inquire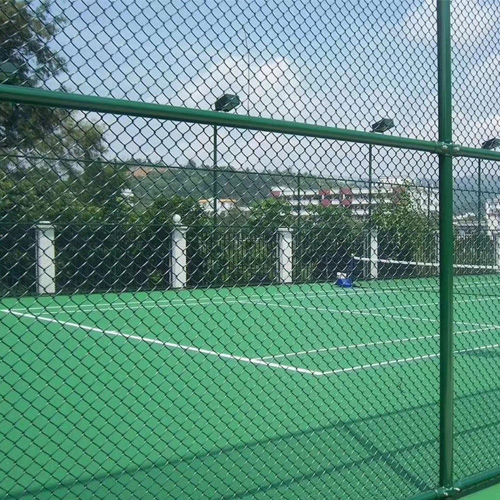 Chain link fences are essential products in the industry and account for a large part of all completed fence projects. The Chainlink fences are made using high-quality manufactured components. A cost-effective entry-level perimeter security solution.

Chainlink fence is a highly versatile perimeter fence option. It is easy to install, extremely cost-effective and offers many options to enhance the safety level of standard "pipe and grid" safety fences.

These include:

• Increase the mesh height from 1800mm to 4200mm
• Increase the wire diameter to 3.15mm for a stronger screen
• Reduce the mesh diameter from 50mm to 25mm

• Add barb wire/razor wire tube/top and Bottom ring
•Add bottom rail to prevent low penetration
•Add top guardrail to make the mesh more tight and balanced
•Add electrical safety fence in internal attack

Excellent corrosion resistance
High-quality corrosion-resistant zinc alum or welding wire ensures that our products are durable and meet the strict requirements of AS/NZS 4534;
• Zinc alum-380 to 550Mpa, 135g/m2 (zinc-aluminum), wire diameter 2.5 and 3.15mm.

• Melt bonding-400 to 550Mpa, standard galvanized W02, the bonded wire diameter 2.5mm (total diameter 3.0mm) will have a high adhesion PVC coating.