Click for more about PVC coated barbed wire
Views:9 Author:Site Editor Publish Time: 2020-04-28 Origin:Site Inquire
PVC coated barbed wire is a kind of modern security fencing materials fabricated with high-tensile wire. Our factory can provide our customers with good-grade PVC coated barbed wire for security uses.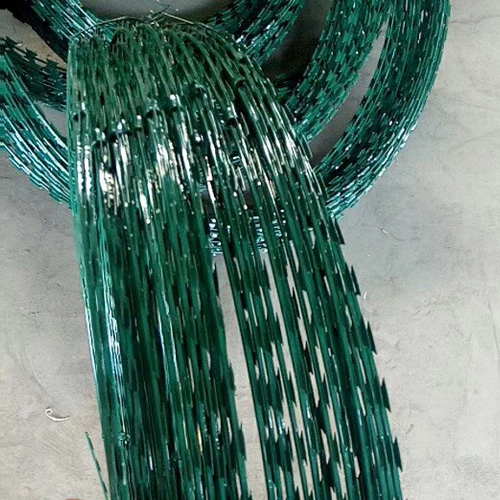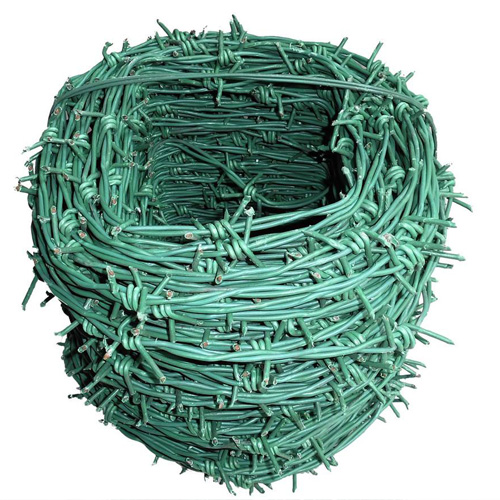 On the one hand, let's talk about wire materials and basic information.
Firstly, we adopt the PVC coated barbed iron wire, whose consisting core can come from galvanized iron wires or black annealed iron wires.
Then how about colors? A variety of colors like green, blue, yellow, orange, gray, is accessible with PVC Coated Barbed Iron Wire produced by us.
So when it comes to the characteristic of the products, it helps PVC reduce the abrasion between layer and layer, rope and spool during operation because of the high strength and supreme toughness.
On the other hand, Moreover, we adopt it in several applications.
Furnished with the outstanding anti-corrosion, PVC coated wire is suitable for ocean engineering, irrigation machines and big excavators. At present, PVC coated barbed wire has been extensively used by many countries in military field, prisons, detention houses, government buildings and other national security facilities.
Recently years, barbed wire has obviously become the most popular top-ranking fencing wire for not only military and national security applications, but also for cottage and society fence, and other personal buildings.