868/656/545 Double Wire Welded Fence -
Views:3 Author:Site Editor Publish Time: 2020-08-12 Origin:Site Inquire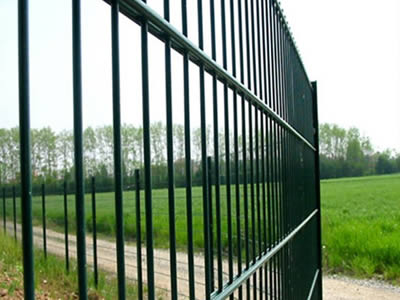 Double Horizontal Wire Welded Fence
is also called double metal wire mesh fence. It is a super-rigid mesh fence system with a special structure-double horizontal metal wires welded to a single vertical metal wire-more durable and more durable than ordinary guardrails stable. In other words, the double wire guardrail has double horizontal large diameter rods on both sides of the board. It is very popular in the European market.
The
868 double wire fence
is the strongest and strongest mesh. The recommended sizes are 868 and 656 welded mesh panels. The double wire mesh fence is made of high-quality low-carbon steel wire and is usually used as the first choice for school playgrounds and industrial or commercial fencing. These fences require a strong mesh fence system.
The
double 868 metal welded mesh fence
has excellent resilience performance, making it an ideal choice for industrial and commercial areas, and also very suitable for sports fields such as courts, tennis courts and parks.
The difference between the double line 656 flat mesh panel and the double 868 mesh fence panel is only the thickness of the line. The 656 is a cheap version of the very robust 868 grid. However, the 656 is still stronger and stronger than most mesh panel fences. Double 656 mesh panel fences are widely used and are increasingly used as fences for schools, universities, and industrial and commercial areas. 545 barbed wire is also used for school and park fences.